Cheap Self Storage in Bloomington, IL
Are you in need of a storage space for a business remodel, major life event, or home relocation? No matter what your needs are, Storage Express in Bloomington has the self storage solution you seek! We offer quality storage for Bloomington customers and those in Twin Grove, Shirley, Randolph, Barnes, and more. Reserve a unit with us today!
4 locations near bloomington
1001 Croxton Ave, Bloomington IL, 61701
See all available units at this facility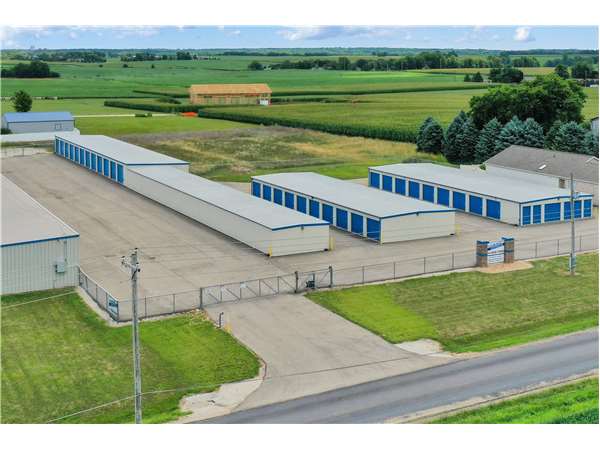 13855 N 1000 East Rd, Bloomington IL, 61705
See all available units at this facility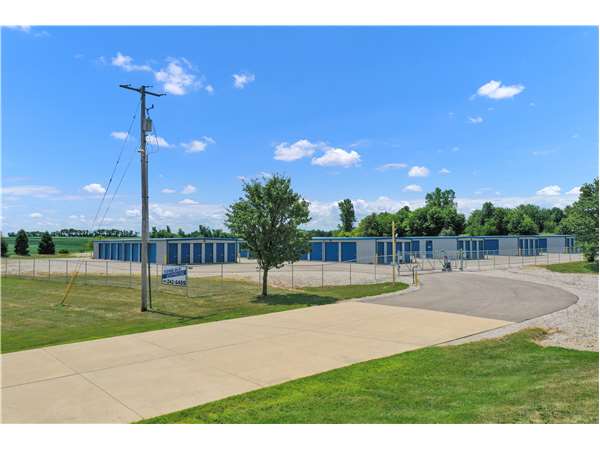 2717 N Main St, Normal IL, 61761
See all available units at this facility
Our bloomington self storage locations can handle your residential or commercial storage needs!

learn more about this city

We have bloomington storage units as small as 25 square feet up to 300 square feet and larger!

learn more about bloomington

Our bloomington locations are equipped with security features like video surveillance and electronic gate access.

Storing large, heavy items is more convenient with drive-up storage at our bloomington locations!

We recommend renting climate-controlled storage in bloomington when storing sensitive items.

Store cars, motorcycles, and more with our secure bloomington vehicle storage options!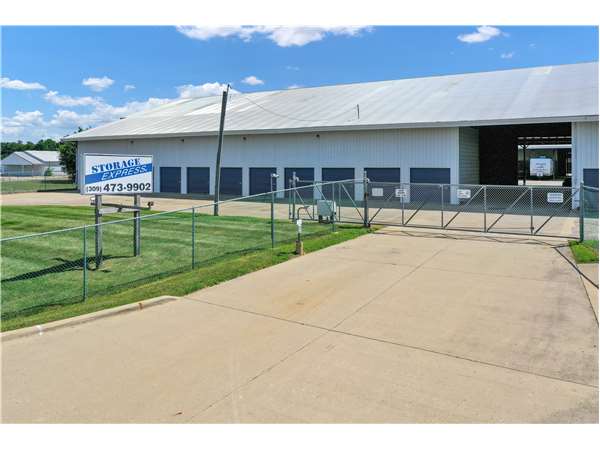 3745 N 1475 East Rd, Heyworth IL, 61745
See all available units at this facility
Find the Storage Options You Need in Bloomington
From a wide range of storage unit sizes to helpful amenities like extended operation hours, bright exterior lighting, and convenient payment options, Storage Express in Bloomington is ready to help you prepare for the big move!
Storage Unit Sizes
Storage Express offers a variety of storage unit sizes for your household or business storage needs. Unit sizes will vary by location and may be available in limited quantities.
Small
Small storage units like sizes 5x5 and 5x10 are perfect for when you need to store the contents of a small bedroom, dorm room, closet, garage, or storage room.
Medium
With medium storage units like sizes 10x10 and 10x15, you can store the contents of a small apartment or several bedrooms. These units are also great for business inventory needs.
Large
10x20, 10x25, and 10x30 storage unit sizes are large enough to hold the contents of a multi-bedroom home or office space. Some of our large units can even be used for vehicle storage.
Drive-Up Access
With drive-up access, your moving process instantly becomes stress-free. Explore the size range of our drive-up units in Bloomington, so you can just unload your belongings into your storage unit—rather than haul them all the way from the parking lot.
Convenient Access Hours
Storage Express cares about making your moving process as convenient as possible. Our Bloomington self storage facilities are accessible 7 days a week from 6am to 10pm.
Secure Storage
When it comes to the security of your valuable property, Storage Express makes it our top priority. Our Bloomington facilities are backed with reliable security features such as individual gate codes and security cameras.
Rent Cheap Bloomington Self Storage Today
Still have doubts about renting with us? Don't worry—our Customer Service Team will work with you to find the perfect storage unit. Additionally, you can check out our FAQs page to learn more about convenient payment options and what to do when storing with us. If you've decided on a storage unit, good news! Reserve a spot online today and get 50% off your first month's rent!